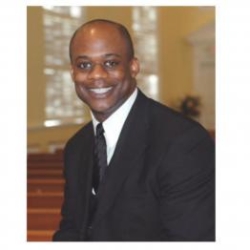 Biography: 
Dr. Sean Fitzgerald Teal, Sr. was born in Berkeley, California. He attended Bay Area public schools. In his senior year of high school he attended his first religion and philosophy course at Contra Costa College (San Pablo). He graduated salutatorian (Class of 1985) from El Cerrito High School.
He attended the historically Black, American Baptist College and Theological Seminary (Nashville, TN). He  graduated from World Evangelism Bible College and Seminary (Baton Rouge, LA). He holds a master of arts in theology and doctorate of theology degree (Th.D.) from North Carolina College of Theology. His thesis and research emphasis focuses on religious education and world religions.
He has lectured at various colleges and seminaries throughout the USA and around the world. He has authored eight publications and a volume of dogmatic papers. In 2021 his sermons and theological papers were contracted with Urban Publishing House.com.
He is a "Pan-Africanism" advocate. He is actively seeking to bring goodness and business to the African continent. He currently serves as visiting professor for Modern Theological Studies at Liberia Bible College (Monrovia). He is president of Issachar School Of Ministry (ISOM) offering basic academics and accreditations for urban and African ministries.
He is also the founder and CEO of "Prayer Everywhere.org", an international missions network. He travels extensively throughout North America, Europe, Africa, India and the Arabian Gulf. His daily global network reaches into over 250 cities around the world. He has been featured on TBN, SBN, BET, CBN, Daystar and Word Network television.